How to upload a document like a Word or Excel file to a project
1. Click the project that you want to upload the file too.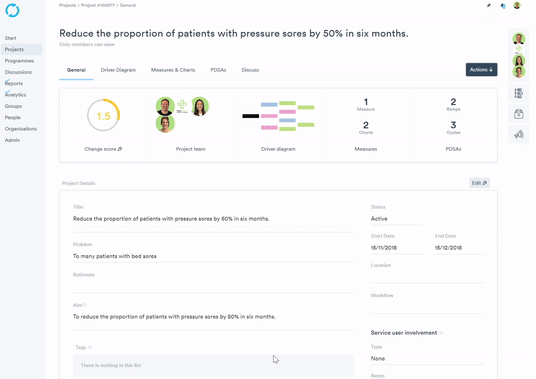 2. Click the File icon on the right panel.
3. Click the +file button.
4. Fill in the name and the description.
5. Click the access level drop down menu and choose either Everyone can view or Only Team members can view.
6. Click the Choose button next to Choose a file. A Windows Explorer window will pop up.
8. Browse to your file location and click Open.
9. Click Save
Once the file is uploaded you can download the document by clicking the down arrow. See Image below.