Verifying new user accounts and your responsibilities
This functionality is only available to Admin users.
Admin users are responsible for the verification of new user accounts. This gives you complete control of who is using the platform as part of your organisation and the organisations you administer.
You will be notified by email each time a new user is awaiting verification. When you next login you can verify the pending user from any of the following pages:
Your Start page - the user will appear in a notifications panel at the top of your Start page.
Your notifications page - clicking on the bell in the top right corner of the screen will open your notification page.
Organisation profile page - if you navigate to the organisation profile page the user will appear in a notifications panel at the top of the page. If you click the link in the email notification you are sent, this is the page you will be directed to.
Users page - Administrator users have access to the Admin area of the platform, within the Admin area is the Users list. Any pending users will appear in the Unverified tab.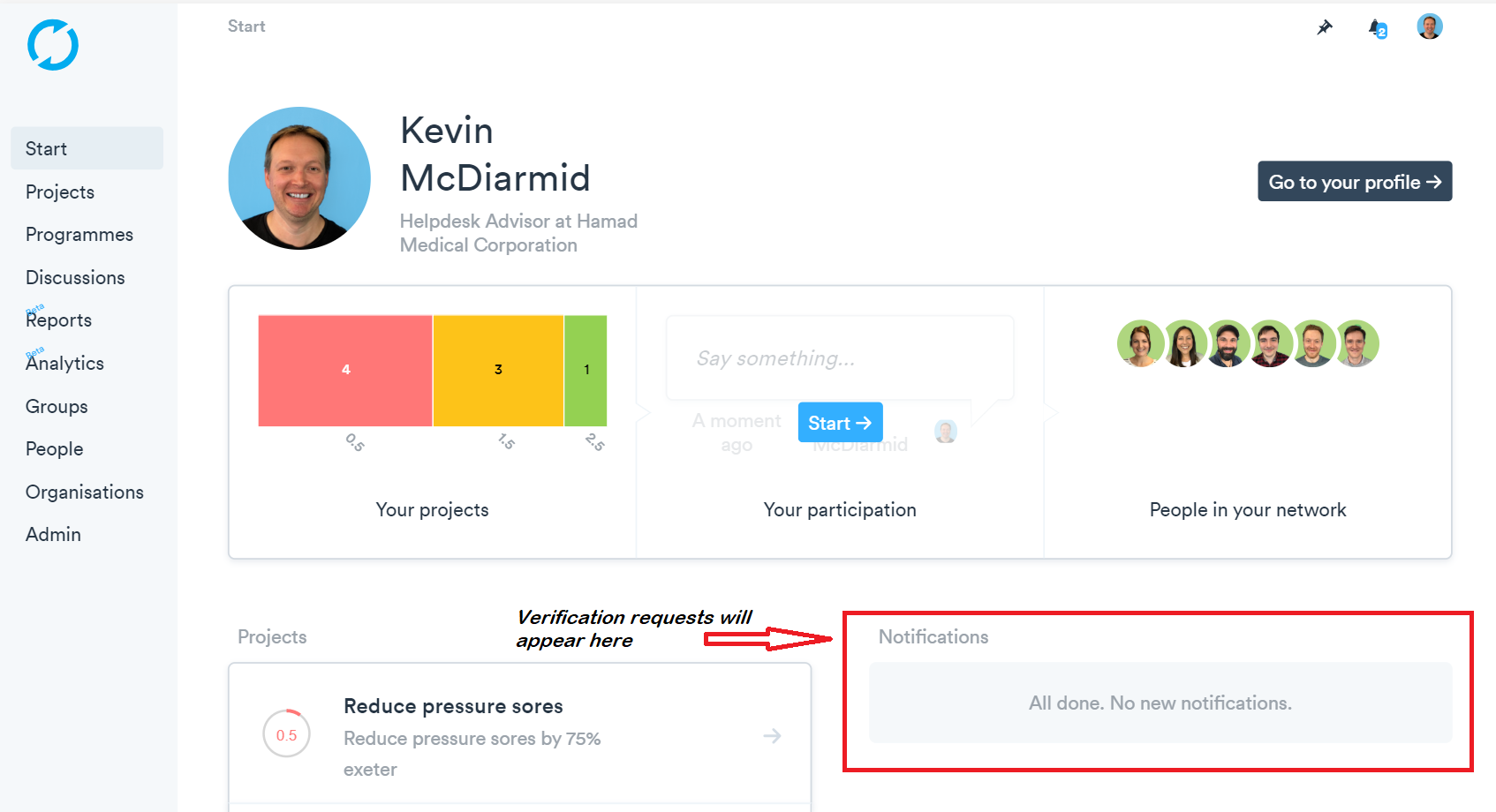 Your responsibilities when verifying a new user account
In verifying a new user account you are responsible for confirming that:
The user works at the organisation they are being made a member of.
The permission settings you have given them for their organisation (view, edit, admin) are correct.
You are providing them a user licence from the correct subscription.
Upon verification users will be assigned a licence from the subscription you have chosen and will be granted access to the platform. Once verified, the user will appear on the User list as 'Licensed'.
Timely verification of new users
As the sign up process is a user's first touch point with the platform it is important that it goes as smoothly as possible and is completed as quickly as possible. So it's suggested that applications for user accounts are verified/rejected within 24 hours where possible. You will be emailed when a new user applies for an account so you know when to login and verify.