Filters
Applying filters to make searching easier
Filters on list pages allow you to perform detailed advanced searches of lists.
Filters are applied by using the on/off toggle buttons and/or by clicking on displayed options.
Whenever you change the filters the list results are updated in real time!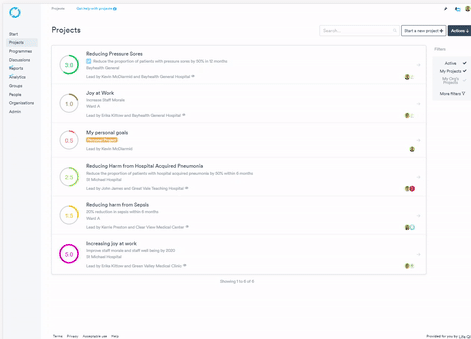 You can use a series of filters to narrow your search search for when trying to identify projects, organisations, people, programmes, or groups that meet the criteria you are interested in.
The default filter on most lists is set to show your items. In order to view/search 'all' items you will need to untick the 'My' option in the filters.