Deleting a Programme
If you have created a programme in error, perhaps a duplicate of another programme you can delete it. If rather than deleting it you wish to mark it as Complete or Cancelled, this can be done by changing the Status field on the programme General page
To Delete a Programme:
1. Click the programme from the Programmes list.
2. Click Actions
3. Click Delete
4. Click OK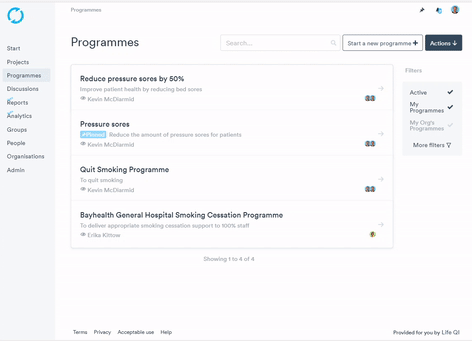 To change the status:
Click the 'Edit' button on the programme General page.
Click into the 'Status' field and select the relevant option.
Click the 'Save' button at the top of the page.