How to signup to Life QI
Signing yourself up (you haven't received an invite email)
If you haven't received an email from Life QI inviting you to sign-up, you can sign yourself up easily. Follow these steps to get going.
Head over to the website home page and click 'Get started'
Follow the steps to complete your information (note that you will need access to your email during this process)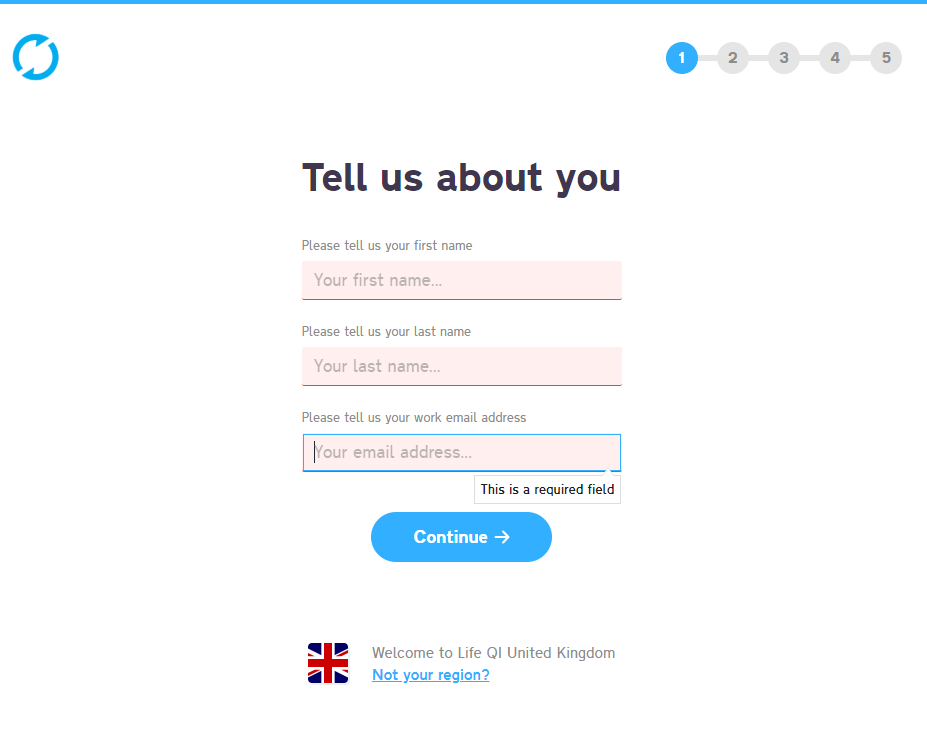 Take care selecting your organisation as your sign-up request will be routed to administrators for the organisation to verify you work there
Ensure you carefully review the Terms of Use and take particular note that you should not enter patient identifiable information in Life QI
Click 'Accept and login'
Note that depending on your organisation settings you may remain 'Pending Verification' until your organisation's administrators have had a chance to review your account - they will have received notification to review immediately when you clicked 'Accept and login'
Ready to sign up? Click here to head straight over to the website and click 'Get started'.