Project Noticeboard
Notify all of your project members and share documents
Remove the barriers! Life QI has now added an easy to reach place to notify all of your project members, just click on the Megaphone Icon on the right-hand side pop-out panel. Not only can you open up a top-level conversation with your colleagues, you can also share documents, it's a great way to keep everyone in the loop!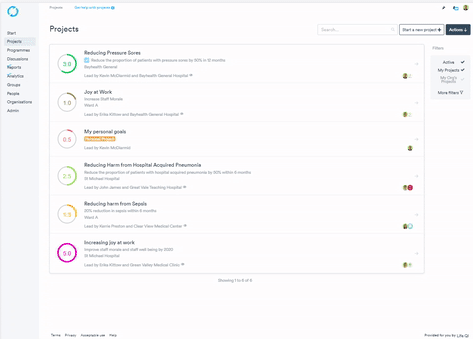 1. Click the project.
2. Click the Megaphone icon on the right.
3. Type your message in the Write a message box.
4. Click the attach file file button and navigate to the file you would like to attach.
4. Click Notify project team.
People can now view your message on the noticeboard.