Project Noticeboard
'If you need to make an announcement or send a message to everyone on your project- you can easily do this by clicking the Megaphone Icon and writing a message to all the members at once'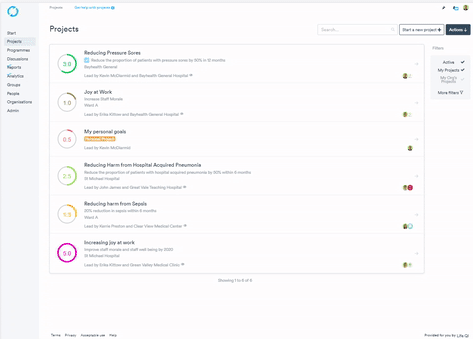 1. Click the project.
2. Click the Megaphone icon on the right.
3. Type your message in the Write a message box.
4. Click the attach file file button and navigate to the file you would like to attach.
4. Click Notify project team.
People can now view your message on the noticeboard.