Changing team members' editing permissions
As the lead admin on your project you can edit all aspects of the project. This includes your project team permissions/ access that they have to the project - you can do all of this from the membership panel.
Only project admin users can perform this task
To change a team member's access permissions:
1. Click the organisation or project where you would like to edit the persons permissions
2. Click the members panel on the right
3. Search for and click the user you would like to edit
4. Click the Edit button in the pop up
5. Tick/Untick the permissions you would like the member to be assigned.
6. Click Save.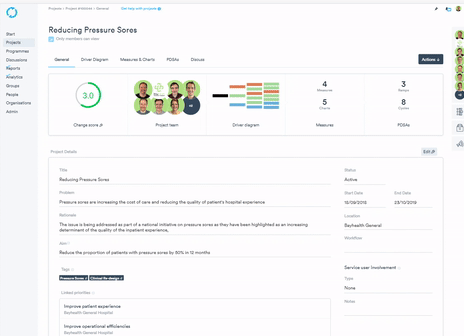 The three permissions options available are as follows:
'View' - Members with view access can view all data on the project
'Edit' - Members with edit access can edit all data on the project, with the exception of managing members
'Admin' - Members with admin access can edit all data on the project, including managing members