If you cannot remember your password or would like to change your password for security reasons. Clicking the Forgotten your password link on the login page will start the password reset procedure.
If you have forgotten your password, all you need to do is:
Select 'Forgotten your password?' on the Login page.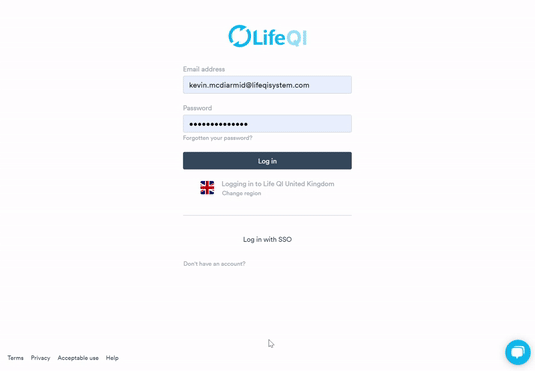 Enter your email address and click 'Reset Password'.
An email will be sent to your inbox containing a temporary password (if you cannot find the email, check your junk mail.)
Follow the instructions in the email and change your password. Your new password must be 9 alphanumeric characters with at least 1 uppercase, 1 lowercase, 1 special (@,£,%) and 1 number. Must not be the same as the current password.
Problems resetting your password
If you are experiencing difficulties changing your password, consider the following:
If you aren't receiving the automated email, check your junk mail.
If you have tried to reset your password multiple times, you will have received temporary passwords for each of these attempts. As such, you will need to find the most recent email and use the temporary password given in that one.
If you are copying and pasting the temporary password into the login page, double check that you aren't copying and pasting an extra space at the end of your password. (Quick way to test this is to simply delete/back-space the last character before clicking Enter.)
If you definitely did not receive your temporary password and/or the password isn't working, please contact help@lifeqisystem.com with the approximate time that you tried to reset your password. We will then be able to check that you are receiving emails from LifeQI.