Pinning
If you have several projects/programmes or an area that you access often, you can pin shortcuts to your Start page to access them instantly.
To pin something, click the Actions button and select pin. Anything you have pinned will appear in a list when you click the pic icon that appears near the top of the page when viewing the project/group/discussion etc.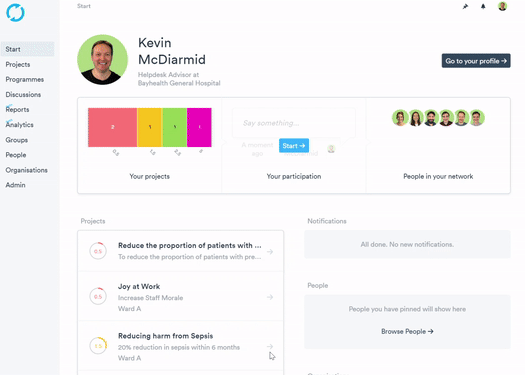 When viewing a list the pin will appear next to the name of the project/programme/etc. when you hover over the name.
Once you have opened a project/programme/etc. You can pin it by clicking on the pin icon which will appear near the top of the page.
To remove a pin just re-click on the pin and it will be removed from your pin collection.