Understanding Change Ideas
Understanding change ideas and testing with PDSA cycle
Change Ideas are the specific actions (i.e. the ideas for change) that you hope will result in improvement. They are a natural result of the secondary drivers generated on your driver diagram.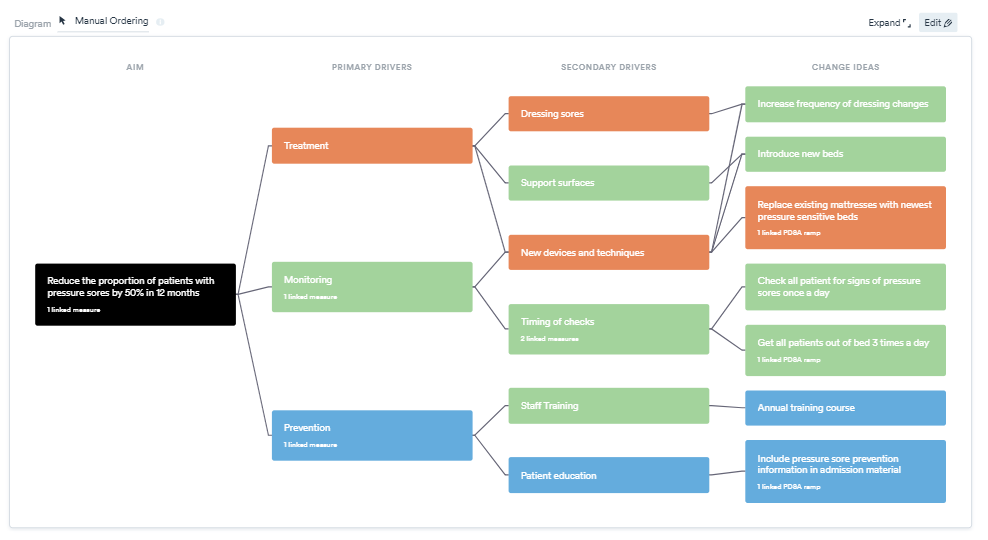 Change Ideas are small-scale, easy to implement and ideally measurable. This ensures that your QI project successfully moves out of the planning stages and into action.
You can then test and evaluate Change Ideas through Plan Do study Act (PDSA) cycles on the 'PDSAs' menu option of your project.
Find and create Change Ideas on the 'Driver Diagram' page of your project.